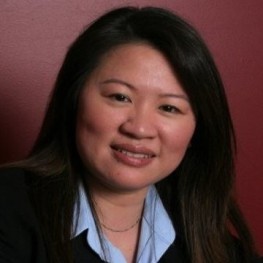 Meiyun Chang-Smith
, Ph.D.
Director (Global Engagement), Global Listening Centre.
Higher Education and Language Consultant, Sydney, Australia.
GLOBAL LISTENING CENTRE
Dr. Meiyun Chang-Smith has over 15 years of combined experience in research and development, higher education, national lab management and international business.
An accomplished language scientist, she has published books and refereed journal articles and has given invited seminars and conference presentations. She specializes in the fields of first language acquisition and early childhood bilingual languages development with special focus on Mandarin Chinese and English. During her postdoctoral years, she has also carried out research on the neuro-cognitive aspects of bilingual language representation and processing. Personally, she is multi-lingual in Mandarin Chinese, Taiwanese (Southern Min), English, German, French and Japanese.
Dr Chang-Smith was Founding Manager of the Centre for Computational Molecular Science at The University of Queensland, covering strategic planning, research outreach and operations. More recently, she was Associate Director for Education at the University of Tennessee/Oak Ridge National Lab (ORNL) Joint Institute for Neutron Sciences and doubly Education Manager at ORNL. In those positions, she was instrumental in bringing together a collaboration amongst leading professors and scientists from over 20 top ranking universities in the US to create two remarkably successful cyber-enabled collaborative graduate courses in neutron scattering science, which contributed to the education of multidisciplinary graduate students across the US and internationally.
Most recently, she has followed her passion for environmental sustainability, co-founding CHELTech Pty Ltd, a tech IP start-up seeking to commercialize innovative catalysis technology for producing affordable hydrogen.
In her professional activities as a language scientist and a manager as well as in her personal interests as a multilingual global citizen, Dr Chang-Smith is a strong believer in the power and enabling capacity of effective listening. Her commitment to encouraging effective listening has driven her engagement with the GLOBAL LISTENING CENTRE.