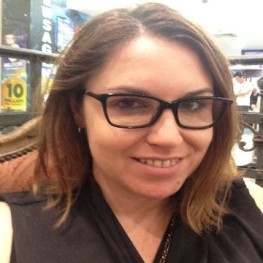 Natalie Ewin
Director, Global Listening Centre.
Sr. Lecturer : CQ University, Australia.
GLOBAL LISTENING CENTRE
Natalie Ewin is a Senior Lecturer in Project Management at CQ University, She is MBA & Ph.D. from CQ University Australia. She has extensive experience in portfolio, program and project analysis and management. Natalie is passionate about sharing her expertise through the education of students, graduates, project management professionals and executives delivering portfolios of change. Natalie supports organizations in identifying and implementing opportunities to maximize value through enhanced management of portfolios of change. Her current research interest includes the need for project managers to engage empathetically with stakeholders. Active listening and empathetic questioning is essential for implementing sustained change.
Natalie chairs the Committee for the Indigenisation of the School of Engineering and Technology for CQ University, was Vice President of the Port Hunter Maori Cultural Association and Deputy Chair DVConnect. She has held Board positions in organizations where being a champion of change was key to driving the organizations strategic direction.As the head of a Portfolio, Program and Project office, for the Department of Communities, Natalie was instrumental in the organization achieving the highest independently assessed P3M3 maturity rating known in Australia. Natalie has driven improvements in portfolio, program, project and change management, utilizing inclusive pedagogy for adult learners and internationally proven techniques, including Management of Portfolios (MoP), Managing Successful Programs (MSP), Projects in a Controlled Environment (Prince2), Change Management and agile methodologies, to ensure value maximization is sustained.