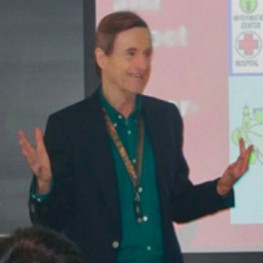 Ray T. Donahue
Ph.D.
SENIOR VICE PRESIDENT (RESEARCH)
Director (Intercultural Studies & Communication), Global Listening Centre.
Prof. : Nagoya Gakuin University, Japan.
Ray T. Donahue, PhD, Professor in the Department of Intercultural Studies at Nagoya Gakuin University, Japan. intercultural trainer and counselor, he is an elected fellow of the International Academy for Intercultural Research and a recipient of the Outstanding Scholarship Award from the International/Intercultural Division of the National Communication Association (USA).
His career originated in racial relations work as counselor and trainer in the United States, by which he gained skill at discourse analysis and intercultural relations. He was distinguished by selection in the Marquis Who's Who in America for 2011.
His award-winning book "Japanese Culture and Communication: Critical Cultural Analysis" was selected as a core book for the study of East Asia. His co-authored book (with Michael H. Prosser), Diplomatic Discourse: International Conflict at the United Nations, offers methods of analysis of UN diplomacy for insights for global understanding and world citizenship. His work is rooted in his graduate degrees in intercultural communication, applied linguistics, and counseling, respectively, from University of Virginia, Columbia University, and Indiana University.  He is particularly interested in the role of listening in effective intercultural relations and how mediated by social perception and cultural imaging.