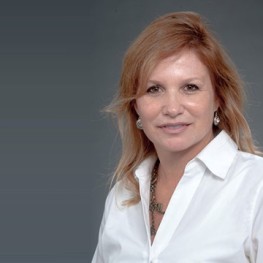 Renee Guarriello Heath
Ph.D.
DIRECTOR (ACADEMIA), Global Listening Centre.
PROFESSOR and CO-DIRECTOR , CIVIL DISCOURSE LAB
UNIVERSITY OF NEW HAMPSHIRE
Renee GuarrielloHeath (Ph.D., 2005, University of Colorado, Boulder) is a scholar, writer, and lecturer in the area of organizational communication, and presently serves as a Senior Lecturer at the University of New Hampshire, Department of Communication. She specializes in collaboration, dialogue, and more recently, intergenerational conflict around work-life balance. Her work often focuses on ethical and shared decision making. Dr. Heath's work has been featured in numerous leading journals in her discipline, including Management Communication, Journal of Applied Communication Research, and Communication Yearbook. Her new book Inter organizational Collaboration (with Matthew G. Isbell, Waveland, 2017) articulates the ethics and communication skills needed to collaborate in organizational partnerships across industries and amongst wicked problems. Her first book, an edited volume of studies, including her own, of the Occupy social movement, Understanding Occupy(with Vail Fletcher and Ricardo Munoz , Lexington, 2013) explores the consensus processes emphasized by protestors. It received the Distinguished Edited Book Award from the Intercultural and International Communication Division of the National Communication Association. She was nominated for the highest teaching honor in the United States–the Carnegie Professor of the Year (2012), received tenure at the University of Portland in 2011.