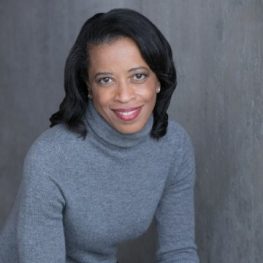 Rhonda V Magee
MA(Sociology), JD
Director, Global Listening Centre.
Prof. : University of San Francisco.
Rhonda V Magee (M.A. Sociology, J.D.) is Professor of Law at the University of San Francisco, and is an internationally-recognized thought and practice leader focused on integrating Mindfulness into Higher Education, Law and Social Justice.
Professor Magee graduated is a 1989 graduate, with Distinction, of the University of Virginia College of Arts and Sciences, and received both a Master degree in Sociology from UVA's Graduate School of Arts and Sciences and a Juris Doctorate from the UVA School of Law in 1993. Dr Rhonda knows the importance of Listening in Law and gives importance on listening during her mildfullness teachings.
A student of a wide variety of Buddhist and other wisdom teachers, including Norman Fischer and Jon Kabat Zinn, she trained as a mindfulness teacher through the Oasis Teacher Training Institute of the University of Massachusetts Center for Mindfulness.  She teaches Mindfulness-Based Interventions awareness and compassion practices from a range of traditions.  A former President of the Board of the Center for Contemplative Mind in Society, Professor Magee is a Fellow of the Mind and Life Institute, she recently completed a 2-year term on its Steering Council.  She is a member of the Board of Advisors of the University of Massachusetts Center for Mindfulness and the Chair of the Board of Directors for the Search Inside Yourself Leadership Institute.
Rhonda has served as a Guest Teacher in a variety of mindfulness teacher training programs, including those sponsored by the Mindfulness Awareness Research Center (2017, 2018), led by Diana Winston, the Engaged Mindfulness Institute, led by Fleet Maull (2017, 2018), the Center for Mindfulness (2017), led by Judson Brewer, and Spirit Rock's Vipassana Dharma teacher training program (2018), led by Larry Yang and Gina Sharpe.  She has or will serve as daylong or retreat co-leader at Spirit Rock Meditation Center, the Garrison Institute, the Shambhala Mountain Center, the Omega Institute, New York Insight Meditation Center, and she will serve as solo-teacher at a retreat this summer at the Omega Institute.
Rhonda is the author of numerous articles and book chapters on mindfulness in legal education, and on teaching about race using mindfulness, including Educating Lawyers to Meditate? 79 UMKC L. Rev. 535 (2011), The Way of ColorInsight: Understanding Race and Law Effectively Using Mindfulness-Based ColorInsight Practices, 8 Georgetown J. of Mod. Crit. Race Perspectives 251 (2016), "Teaching Mindfulness with Mindfulness of Diversity," in McCown et al, Resources for Teaching Mindfulness: An International Handbook (Springer, 2017), and Community Engaged Mindfulness and Social Justice: An Inquiry and Call to Action, in Purser et al., Handbook of Mindfulness: Culture, Context and Social Engagement (2017).  She is presently at work on her first book, The Inner Work of Racial Justice: Healing Ourselves and Transforming our Communities Through Mindfulness, to be published in September, 2019 by TarcherPerigee, a member of the Penguin Random House Group.