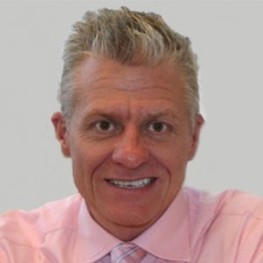 Richard West
, Ph.D.
Director, Global Listening Centre.
Prof. : Emerson College. USA.
Ex President National Communication Association
GLOBAL LISTENING CENTRE
Prof Richard West is a world renowned scholar in the field of communication. Dr West is a former President of the National Communication Association (NCA) and the Eastern Communication Association (ECA), the oldest professional communication organizations in the United States. Presently Dr. West is affiliated with the Department of Communication Studies at Emerson College. He has his Ph.D from Ohio University in 1991.
Dr West's scholarship intersects family, communication, and identity. He has also written in the area of classroom communication and has been recognized as a "Leading Scholar" in classroom communication by the Communication Institute for Online Scholarship.
Dr West is the co-author of 5 books in multiple editions (IPC: Interpersonal Communication, Gender and Communication/3rd edition, Understanding Interpersonal Communication: Making Choices in Changing Times, Perspectives on Family Communication/5th edition/2017, and Introducing Communication Theory: Analysis and Applications/6th edition/2017).  He has also served co-editor of The Family Communication Sourcebook and the Handbook of Family Communication, which has been recognized as "the leading compendium of scholarship in family communication" by the Association of College and Research Libraries.
Dr West is the recipient of Emerson's Norman and Irma Mann Stearns distinction and was recognized as Distinguished Faculty. In addition, NCA bestowed its Bernard J. Brommel Award in Family Communication for his family communication research. He has also been awarded "Outstanding Alum in Communication" by both Ohio University and Illinois State University.
Dr West's research has been featured in a number of very diverse media outlets including the Toronto Globe & Mail, Boston Globe, New England Cable Network, Vanity Fair, USA Today, PBS, Christian Science Monitor, NPR, www.cbsnews.com, among many others.