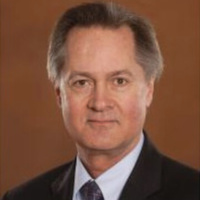 Robert B. Petersen
Ph.D.
Past Senior Vice President (Healthcare Listening), Global Listening Centre.
Prof. Central Michigan Univ College of Medicine
Dr. Robert B. Petersen has a great passion for listening, advocates the importance listening in science to all his students. Dr Robert is a Professor of Cell Biology, Genetics and Neuroscience at Central Michigan University College of Medicine.  He previously worked at Case Western Reserve University where he rose through the ranks to full Professor and Assistant Dean of Basic Science Education in the School of Medicine.  His research career began with the study of mechanisms of post-transcriptional mechanisms of regulation to the study of protein misfolding disorders, notably prion diseases.  For his scientific accomplishments he became a Fellow of the American Association for the Advancement of Science in 2017.  His work has been cited over 11,200 times and more than 25 papers have been cited over 100 times (H-index 55).
In education, Dr. Petersen has been particularly interested in the use of small group activities to foster learning not only of course content, but for the development of life skills including active listening.  In the medical arena, where approximately 80% of medical error is the result of poor communication, listening is an especially important skill.  He has been facilitating small group activities in medical schools for the past 14 years.