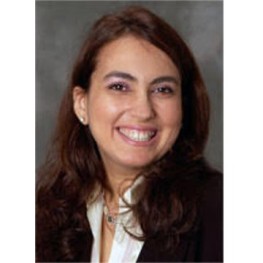 Shahira Fahmy
, Ph.D.
Hon'ble Director (Visual communication & Journalism), Global Listening Centre.
Prof. : University Arizona, Editor : Academia.edu, Assoc. Editor : Mass Communication & Society.
GLOBAL LISTENING BOARD
Shahira Fahmy Ph.D. is an internationally-renowned scholar in peace & visual communications, author of three books, seven book chapters & over 160 refereed articles & conference presentations nationally & internationally. She is PhD School of Journalism from University of Missouri-Columbia.
Her recent international engagements include visiting lecturer at Al-Farabi Kazakh National University, Almaty Kazakhstan, Fulbright Specialist & Senior Consultant to UN-ECA, fellow at NATO Strategic Communication Center of Excellence, participant in an inaugural Media Development Seminar in Jerusalem & the West Bank & keynote speaker at an international symposium at the University of Hamburg, Germany.
Her research has appeared in all the top-ranked journals in the field, including Journalism & Mass Communication Quarterly, Mass Communication & Society, American Behavioral Scientist, Journal of Broadcasting & Electronic Media, Visual Communication Quarterly & International Communication Gazette. She has been on the board of over a dozen scholarly journals & has been guest editor & keynote speaker on national & international levels. She is Associate editor for the Mass Communication & Society journal. Her book "Visual Communication Theory & Research" received a research excellence award in 2014 for the most outstanding book at the National Communication Association. According to statistics from Academia.edu , in 2015 scholars from 69 countries downloaded her work over a span of 30 days.
She is the first & only female Arab-American tenured journalism faculty member at a research university (R1) in the U.S.. She earned full professorship at the University of Arizona where she holds courtesy appointments with the School of Government &Public Policy, the Department of Communication &the School of Middle Eastern & North African Studies & works closely with the Center for Middle Eastern Studies. She is an affiliated member of the Institute of the Environment &the inter-disciplinary research UA faculty community associated with the National Institute for Civil Discourse.
Specialties: Her research focuses on international reporting and visual journalism. She is interested in issues that intersect these domains in the context of conflicts in the Middle East. Her research on international reporting examines media performance of news professionals and conflict reporting in terms of war versus peace journalism. She is also interested in the visual reporting process involved in providing news photographs and broadcast material at times of crisis.