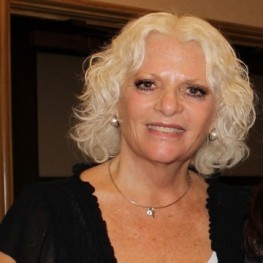 Sharon Drew Morgen
Director, Global Listening Centre.
Developer of Buying Facilitation.
Sharon Drew Morgen is MA (1967) Syracuse University School of Journalism and  MSc (1979)  from City University of New York Health Sciences.
Sharon Drew Morgen is an original thinker and thought leader in Change Facilitation. She develops models which enable influencers to facilitate others through to congruent change down their own unique path to Excellence and buy-in. Used in sales and coaching, her Buying Facilitation® model has been trained in global corporations world-wide for over 35 years. Her books are widely read, including the NYTimes Business Bestseller Selling with Integrity and the Amazon bestseller Dirty Little Secrets: why buyers can't buy and sellers can't sell. Currently focusing on how to bridge the gap between what's said and what's heard, her book What? Did you really say what I think I heard? is a game changer. It not only discusses how our unconscious filters determine what we think was said (regardless of what was intended), but how to overcome biases and have authentic communication.
Sharon Drew lives in Portland, OR, on a floating home Sharon Drew Morgen
Her award winning blog has 1700 articles and essays: www.sharondrewmorgen.com Her site www.didihearyou.com includes self-training material for folks who seek to hear others accurately.
Listening Biases: how influencers unwittingly restrict possibilities, by Sharon Drew Morgen
The Discipline of Listening, by Sharon Drew Morgen
Listening Biases Restrict Opportunity, by Sharon Drew Morgen
The Arrogance of Listening, by Sharon Drew Morgen
What Should Coaches, Managers, and Consultants be Listening for? by Sharon Drew Morgen
Our Listening Biases Restrict our Success, by Sharon Drew Morgen
How Much do you Suck at Listening? An assessment, by Sharon Drew Morgen