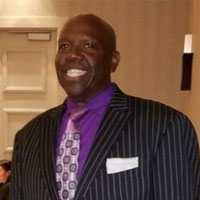 Silvester Carl Henderson
Director (Listening Music & Arts Div), Global Listening Centre.
Chair Music Dept at Los Medanos College
Recently honored with the A2MEND Educational Leadership Award -2020, Professor Henderson was Inducted into the "2017 Pittsburg Entertainment and Arts Hall of Fame", Pittsburg, California. Professor Silvester Carl Henderson is a nationally recognized Professor, educator, conference motivational speaker, business owner, respected real estate investor, community artistic organizer, musician/artist, internet radio blog personality, and conductor of the Gospel Song. Professor Henderson earned his Bachelor and Master of Arts Degrees in Music from San Francisco State University. Additionally, he taught there as a Professor/Lecturer of Piano and Music Theory.
Currently, Henderson serves as the President of the Academic for California Community College's Foundation Corporation. He is also the Full-Time Tenure Professor of Choral/Vocal Activities/Keyboard Studies and Emeritus Chair of the Music Department at Los Medanos College, located in Pittsburg, California. Professor Henderson developed a "Gospel Piano Curriculum", which was the only collegiate academic course of its type in the State of California. Mr. Henderson is also an Emeritus Professor/Lecturer of African American Studies and Music from the University of California, Berkeley, where he served as the original director of the internationally acclaimed Young Inspiration Gospel Choir from 1985 – 2005. Professor Henderson organizes "Grand Scale" community concerts, and he has performed with celebrity classical opera artists, gospel, jazz, and Broadway stars, and rhythm and blues greats. Named as the "Most Influential African American Educator" by the Intel Corporation and the City Flight News magazine, Professor Henderson has been presented with an unbelievable number of awards, resolutions, certificates, and proclamations from the California Legislature. This is because of his extraordinary musical achievements and his academic work and accomplishments. Professor Henderson is the recipient of the "Art Recognition Award" from the Contra Costa County Arts and Culture Commission. Professor Silvester Carl Henderson's educational objective is to ensure a permanent academic home for African American Music within Higher Education. Professor Henderson married Cecile Henderson during his early twenties. The Professor resides in Pleasanton, California, and is the father of three daughters named Carlena, Celisse, and Charde.