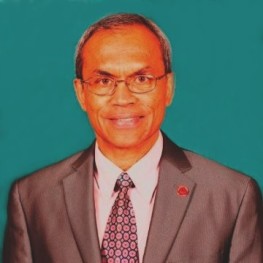 Sunil Wimalawansa
, MD, Ph.D., MBA, DSc
Director, Global Listening Centre.
Ex Prof. University of Texas Medical Br.(Medicine/Endocrinology)
GLOBAL LISTENING CENTRE
Dr. Wimalawansa is a Professor of Medicine, formerly University Professor, Chief of Endocrinology, Metabolism & Nutrition. His PhD from the University of London, United Kingdom, is in endocrine pathology.  Dr Wimalawansa is a world famous name in the field of endocrinology. He has expertise in internal medicine, endocrinology, osteoporosis and metabolic bone diseases, chronic kidney disease, nutrition, vitamin D, water and sanitation, environmental issues, and listening.  He is a clinician-scientist with more than three decades of experience, a faculty member, medical educator, author, researcher, innovator, administrator, leader, and philanthropist. 
He is a C-suite executive with more than 30 years' experience in leadership, listening skills, managing specialty centers and programs, delivering lectures internationally, medical monitoring, overseeing drug development and clinical trials, and successfully providing strategic long-term vision to several organizations.  He is also a social entrepreneur with expertise in founding, managing, and sustaining global social ventures, mostly in Asia.
Among his leadership and administrative skills are a diploma in medical administration from the Johns Hopkins University School of Business (2000), an Executive Master of Business Administration degree from Rutgers University School of Business(2006), and green belt in Lean SixSigma. 
Career Highlights
Has three terminal postgraduate degrees:MD, PhD, MBA (executive MBA, Leadership &Marketing).

Managed annual budgets to $16 million with more than 60 employees; designed and delivered projects on time.

Has experience in new drug development, clinical and laboratory management, cost-effective lean management, forward-thinking decision making.

Is an experienced executive: expert scientific witness in patent litigation, proficiency in dealing with the media, legislature, and U.S. Food and Drug Administration (FDA).

Has experience in undergraduate, graduate, and postgraduate teaching, and educational administration and leadership.

Has served on several national and international scientific review committees, including the NIH, VA, DEA, and NASA.

Has experience in the pharmaceutical industry: consultant, advisory boards, and lectureships (over a 20-year period).

Has received external academic research grant funding, exceeding $15 million.

Has managed large research projects, including basic science and clinical research studies [e.g., received $3.4 million funding from the NIH as the Principal Investigator for a single center study].

Has published 190 peer-reviewed research articles (6,100+ citations; ResearchGate citation index 876;h-Index of 40; e-Index of 41), 45 reviews and proceedings, 15 book chapters, and 5 medical books.

Has created/delivered 200+ medical education and non-CME programs in 25 countries.

Has deliveredapproximately 500 invited lectures and scientific presentationson topics including leadership development,chronic diseases such as osteoporosis, diabetes, obesity, malnutrition, and CKD, as well as water and sanitation,and environment,and engaged in online teaching.

Holds five medical patents in cardiovascular, osteoporosis, and preeclampsia of pregnancy.

Is an award recipient: several young investigator awards; Lifetime Achievement Award in 2005 from Los Angeles-based, Sri Lanka Foundation  contributions to science and humanity; and in 2007 the Oscar Gluck International Humanitarian Award from International Society for Clinical Densitometry.

Has served on the Board of Directors of several national and international scientific societies, biopharma, and philanthropic and social organizations and has more than 30 years' experience in philanthropic work.

Has created and managed charitable foundations to eradicate poverty, support education of children in need, empower women, and eliminate healthcare disparity.

Is a retired Air Force squadron leader. Served as chairperson/board of directors of several non-profit foundations and scientific organizations.
Broader Areas of Expertise
Basic science, translational and clinical research

Graduate and postgraduate lectures

Web-based teaching

Pharmaceutical industry collaborations

Writing medical and philosophy books

Teaching endocrinology and nutrition

Forward thinking and cost-effective management

Healthcare policy design and refinement

Expert Scientific Witness-Patent Litigations
Accomplishments
He has made several seminal contributions to medicine, medical research, public health, and pharmaceuticals.  These include development of novel modes of treating osteoporosis, including combination therapies (1985), nitroglycerine (1987), once-a-week bisphosphonates therapy (1995), and a technique to enhance the efficacy of bisphosphonates (1997); and cost-effective therapies, such as nitric oxide donor treatment (e.g., topical nitroglycerine and oral nitrates; 1987) and vitamin E regimens for treating osteoporosis (1997).
In 1984, he was the first to develop the intra-operative hormone assays using measurements of calcitonin and parathyroid hormones as examples to assist endocrine surgical procedures, which is now used worldwide as the standard of practice, helping thousands of endocrine surgeons and patients.  He also developed a highly cost-effective water purification method, applicable worldwide, to provide clean potable water to needy populations. 
He is a regular reviewer for several national and international scientific journals and serves on several editorial boards. 
Humanitarian contributions
As the founder-president of several non-profit organizations, he has carried out a large number of philanthropic projects in Asia.  His current work focuses on the prevention and eradication of environmentally related occupational diseases in developing countries, including chronic kidney disease of multifactorial origin (CKDmfo/CKDu)[https://wimalawansa.org/community_projects]. 
Founding President and Chair of the Board of Directors
Board of Director Positions
VasoGenix BioTech (1998–2004)

International Society for Clinical Densitometry (ISCD) (2007–2009)

American Association for Endocrinology (AACE/New Jersey chapter) (2009–2014)

American Association for Endocrinology (AACE/national organization) (2011–2015)

Samadhi Buddhist Foundation (2009–2012)

Turner Syndrome Foundation (2010–Present)

com (2015–Present)
Scientific Publications
https://wimalawansa.org/publications-by-the-founder
http://www.researchgate.net/profile/Sunil_Wimalawansa/publications