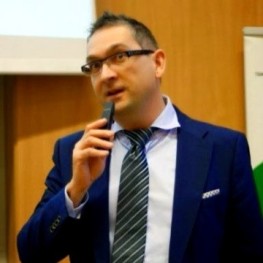 Szabolcs Nagy
, Ph.D.
Director, Global Listening Centre.
Assoc. Prof. : University of Miskolc, HOD (Mkt), Hungary.
GLOBAL LISTENING CENTRE
Dr. Szabolcs Nagy is an Associate Professor and the Head of Department of Marketing Strategy and Communication, University of Miskolc, Hungary. He is also in charge of international student affairs as the Director of the Office of International Education at Faculty of Economics.He is a renowned marketing expert and a university professor with more than twenty years of varied academic and business experience in sales and marketing, more than ten years of which are at the managerial level.Dr. Nagy is proficient in marketing, academic and business research, analysis, teaching and supervising. He holds the Bachelor of Business Administration from the University of Miskolc; from where he later earned a Masters of Business Administration and completed the Ph.D. in Management & Organizational Sciences. His main fields of research are green marketing, social marketing, online/digital marketing, marketing innovation, functional foods and consumer behavior. He published two books, fifteen book chapters, several journal articles and more than fifty conference papers. He has been responsible for many academic programs and student affairs. He has participated in launching many multiple undergraduate and graduate degree programs. He has taught more than fifteen courses in marketing, tourism and purchasing. His teaching philosophy is student focus with practice orientation, so he always turned theory into practice.Before joining the academic sphere, he worked for several multinational companies in managerial positions. As an independent marketing expert, he managed more than thirty projects including, but not limited to developing marketing strategies and implementation plans, building and repositioning brands, preparing comprehensive market analyses, identifying market opportunities, analyzing customer satisfaction, developing marketing controlling systems i.e. measuring the effectiveness of marketing actions and developing supplier evaluation systems. Listening, problem based learning and clear communication have always been important for him to create actionable knowledge. Dr. Nagy believes that listening is a key to success in international business and understanding diverse cultures.