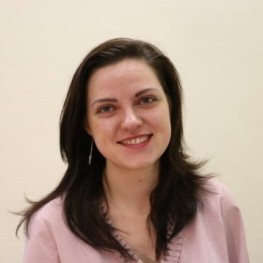 Tatjana Titareva
Associate Director (Global Outreach),
GLOBAL LISTENING CENTRE
Tatjana Titareva is an international project/business development manager with 10 years of experience in the private, government and non-governmental sectors in Eastern Europe and Asia. She started her career as Research Analyst for American research company Gerson Lehrman Group (GLG) in New Delhi, India, where she was responsible for business development in Russia & other Russian speaking countries in Eastern Europe and Central Asia. Later, she worked for the Latvian Chamber of Commerce and Industry as Expert at Foreign Affairs department and then – Head of European Union project department. Currently, Tatjana is running her own training company ORATORICA International, where she teaches: public speaking and presentations; leadership; time management; project management; marketing as well as educates business people about the business culture in former USSR countries (Russia, Belarus, Georgia, Ukraine, Moldova, the Baltic States), India and China. Tatjana's first education is in business administration and the second – in public administration. In 2016 she has acquired the profession of a Business Trainer at International College of Business Trainers (ICBT). For ten years Tatjana has been taking leadership roles in international non-governmental organisations such as: AIESEC Latvia; Junior Chamber International (JCI) in India; AIESEC Alumni Latvia and public speaking clubs Toastmasters in India, China and Latvia. Additionally, she is a member of female-leaders association "Lidere" (Leader) in Latvia. Tatjana is a native Russian speaker. Additionally, she is fluent in Latvian and English, as well as has a good knowledge of Spanish.