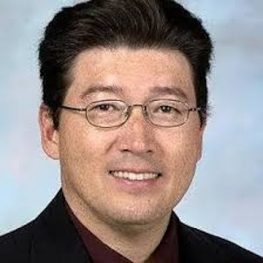 Wayne Stein
Ph.D.
Director (Academic), Global Listening Centre.
Prof & Assistant Chair English Dept at University of Central Oklahoma
Dr Wayne Stein says, "Though we can hear others speak, do we listen to what they say?"
Dr Wayne Stein at English dept in the University of Oklahoma.
Having been the Assistant Chair of the English Department before, he has returned as Interim Assistant Chair at the University of Central Oklahoma, helping in a transitional stage.   He teaches courses on Kung Fu Cinema, Asian American Literature, and the History of Rhetoric. He graduated with a Ph.D.  from Oklahoma State University.
He was been awarded the DaVinci Fellow from the Oklahoma's Creativity Think Tank (2008), the ESL Professional of the Year Award from OKTESOL (2003), and various other awards.   Critical thinking, critical listening, and critical creativity are ways to provide students with the means to discover, uncover, and recover knowledge. When teaching writing, the voice must be heard from each student who resonates with varied words and valued worlds.  Furthermore, he is currently co-editing a book entitled Rethinking the Body: Gender and Sexuality, is writing chapters on Korean Cyberpunk and Korean Zombie Cinema, and finally, is developing a book on gamification and education.