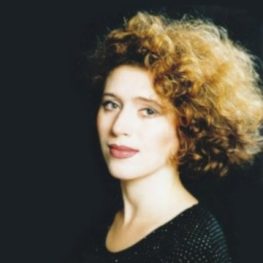 Yuliya Shamaeva
Ph.D.
Director, Global Listening Centre.
Assoc. Prof. : V.N Karazin Kharkiv National University.
Dr Yuliya Shamaeva is a well known academician figure in Ukraine. She is Associate Professor (docent), Department of EFL Methodology and Practical Teaching Foreign Languages, Faculty of Foreign Languages, VasylKarazinKharkiv National University, Ukraine. In 1998 DR Yuliya was ESL intern teacher, Department of English Language and Literature, University of Northern Iowa, Cedar Falls USA.
EDUCATION:
2000 – 2004 – Post-graduate student of the Department of English Linguistics, Kharkiv National University, Kharkiv, Ukraine. Majors "Germanic Languages", "American Studies". Working at the KandidatNauk dissertation paper "Cognitive Infrastructure of the Emotion of Joy as a Mirror of National Cultural Values in American English, Ukrainian and Russian: Contrastive Study"
2003-present – Member of International Association of Cognitive Linguistics and of Russian Association of Linguists-Cognitologists
2004 – Candidate of Sciences – KandidatNauk (comparable to the academic degree of Doctor of Philosophy, Ph.D., the title of the thesis "Cognitive structure of the concept JOY (in the English language))
PUBLICATIONS:
More than 250 scientific and methodological publications.
Present member of the Editorial Boards of MJLTM (Modern Journal of Language Teaching Method Journal), Applied Linguistics Research Journal.
Present member of the Advisory Board of Brolly Journal of Social Sciences.
Dr Yuliya Shamaeva fluent in Ukrainian, Russian, English, French.
Dr Yuliya Shamaeva believes Listening skills are important to built peace & progress in this world. She has been working passionately to promote Listening.