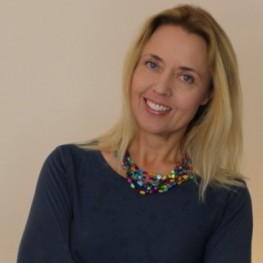 Anna Pietraszek
Ph.D.
Director, Global Listening Centre.
Mkt Faculty / Director Asia-Pacific Programs, Florida International University.
Anna Pietraszek is a full-time faculty in the Department of Marketing and Logistics at Florida International University in Miami, teaching undergraduate and graduate level courses being the combination of marketing concepts, social media strategies, effective listening tactics, market segmentation, effective sales skills combined with the professional development and personal brand image necessary for students to excel in their professional and career goals. Her passion for digital marketing and marketing communication extends to both her academic and practitioner work. Anna is also responsible for developing and maintaining strategic partnerships between College ofBusiness and academic institutions in the Asia-Pacific region.
Prior to joining FIU, Anna oversaw public relations and advertising for the Tourism Board of Poland, based in New York City. She coordinated multimedia projects and a full array of marketing activities. Anna also worked as an executive producer for a media production company and was responsible for content development of various TV shows, including weekly segments broadcasted on major media outlets in the New York/New Jersey metropolitan area.
Anna holds a Ph.D. in Management and Social Communication from Jagiellonian University, Master's Degree in Business Administration from Florida International University,Master's Degree in Spanish Literature and Bachelor's Degree in Media Arts from the City University of New York.
Anna holds the following awards: award for outstanding contribution to International Congress on Polonia Cultural Heritage (Czestochowa-Poland), Zabilski Scholarship Award in recognition and support of her commitment to Scholastic Achievements and Excellence (New Jersey – USA), gold medal awarded by Association of Polish American Engineers in the USA (New York-USA), historical medal awarded by Strzelecki Heritage Inc. (Melbourne-Australia). In 2009 Anna was appointed by the Polish Heritage Association as a Chair of Diplomatic Cooperation Committee for the USA, China and Africa.