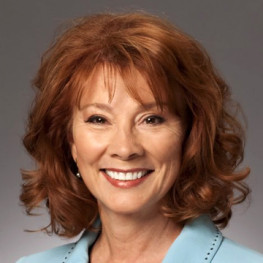 Carol Kinsey Goman
, Ph.D.
Director (The Body Language of Listening), Global Listening Centre.
Faculty Member : Institute of Management Studies, USA.
GLOBAL LISTENING BOARD
Carol Kinsey Goman, Ph.D has served as adjunct faculty at John F. Kennedy University in the International MBA program, at the University of California in the Executive Education Department, and for the Chamber of Commerce of the United States at their Institutes for Organization Management. She's a current faculty member for the Institute for Management Studies.
Carol is a leadership blogger for Forbes, the creator of the video training course Body Language for Leaders, and the author of twelve business books, including The Silent Language of Leaders: How Body Language Can Help – or Hurt – How You Lead. She has been cited as an authority in media such as Industry Week, Investors Business Daily, CNN's Business Unusual, PBS Marketplace, the Washington Post's On Leadership column, MarketWatch radio, and the NBC Nightly News. She is the owner of Kinsey Consulting Services. She's an international speaker and an authority on the link between effective body language and effective listening
She coaches executives, female leaders, salespeople, and change-agents to build strong, collaborative and productive business relationships by projecting confidence, credibility, caring, and charisma. A frequent presenter for The Conference Board, The Executive Forum, and the International Association of Business Communicators, Carol's clients include over 200 organizations in 25 countries — corporate giants such as Consolidated Edison, 3M, and PepsiCo; major non-profit organizations such as the American Institute of Banking, the Healthcare Forum, and the American Society of Training and Development; high-tech firms such as Hewlett-Packard and Texas Instruments; agencies such as the Office of the Comptroller of the Currency, U.S. Army Tank-automotive and Armaments Command, and the Library of Congress; and international firms such as Petroleos de Venezuela, Dairy Farm in Hong Kong, SCA Hygiene in Germany, Petrofac in the United Arab Emirates, and Wartsilla Diesel in Finland.