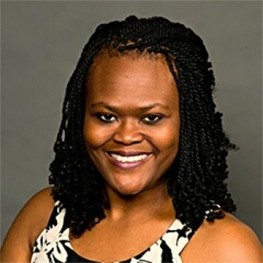 Elvinet S. Wilson Piard
Director, Global Listening Centre.
Assoc. Prof. & Director : Indiana University East.
GLOBAL LISTENING BOARD
Elivnet S. Wilson Piard, Ph.D. an Renowned Expert Listener , Associate Professor, Communication Studies and Public Speaking Program Director, Indiana University East. She has done her M.A., Communication Studies, University of Northern Iowa, Cedar Falls, 2002; B.A., Mass Communication, Bethune-Cookman University, Daytona Beach, FL, 1999.
Born in The Bahamas, Dr. Wilson-Piard is an imminent listener with advanced mediation skills and experience helping parties engaged in conflict to identify areas of agreement and coexist peacefully. She has a passion for teaching and using technology to enhance the education process. In 2013 she was inducted into Indiana's Faculty Colloquium for Excellence in teaching and shortly thereafter was promoted to Associate Professor with tenure at Indiana University East. Her areas of professional interest and expertise include, Oral Communication/Public Speaking, Basic Course Design, Intercultural Communication, Gender & Communication, Immigrant Cultural Adjustment, Transformative Mediation, and Group Facilitation, She is an experienced online instructional designer and uses critical ethnographic methods in her research. She is an avid tennis player and enjoys painting in her spare time.
Current Position:
Publications:
• Piard, E. S. (2016). Public speaking course supplement. Southlake, TX: Fountainhead Press.
• Piard, E. S. (2015). Intercultural communication in the Caribbean. In Bennett, J. (Ed.). Encyclopedia of Intercultural Competence. Thousand Oaks, CA: Sage.
• Wilson, E. S. (2011). Chapter 13: Reconceptualizing the story of U.S. cultural adaptation. In Paul Kriese and Randall Osborne, (Eds.), Social Justice, Poverty & Race: Normative and Empirical Points of View (pp. 147-158). New York: Rodopi (Value Inquiry Book Series, Studies in Jurisprudence).
• Wilson, E. S. (2011). Strangers in the ivory tower: Framing international female faculty identity negotiations in a 'majority' academic institution. In M. N. Niles & N. Gordon (Eds.), Still Searching for our Mother's Gardens: Experiences of New Tenure Track Women of Color at 'Majority' Institutions (pp. 155-174). Lanham, MD: University of America Press.
• Wilson, E. S. (2009). What it means to become United States American: Afro-Caribbean immigrants' constructions of American citizenship and experience of cultural transition. Journal of Ethnographic & Qualitative Research, 3, 196-204.