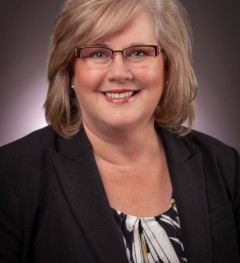 Gretchen Holmes
, Ph.D.
Director(HealthCare), Global Listening Centre.
Director, GME Research and Scholarly Activity
GLOBAL LISTENING CENTRE
Gretchen (Norling) Holmes (Ph.D., University of Kentucky, 2003) is the Director of Research and Scholarly Activity for Graduate Medical Education at Northeast Georgia Health System. There, Dr. Holmes directs all research activities for GME, which includes resident physician and faculty training, mentoring, and administration. Formerly, Dr. Holmes served as the Designated Institutional Official (DIO)/Director, Graduate Medical Education for Orange Park Medical Center in the greater Jacksonville, FL area. Previously, she served as Director of Research at Kendall Regional Medical Center-GME where she directed the research for over 40 residents and five medical residency programs. She created and facilitated an ongoing research curriculum for residents and faculty and provided additional didactics in interpersonal communication skills and leadership. She also served as Research Director for Kendall's trauma and burn center.
Her research focuses on interpersonal health communication, specifically patient-provider communication and the development of interpersonal rapport.  She also is interested in health literacy and health care policy issues as they relate to the provider-patient relationship. She was the co-creator, co-producer, writer, and on-air talent for WUMR's "Let's Talk Health," a radio collaboration at the University of Memphis between the Department of Communication and the Lowenberg School of Nursing. She has publications in Health Communication, Psycho-oncology, Cancer Control, and other top peer-reviewed journals, as well as, multiple book chapters and manuscripts. She has national-level experience in health campaign design, implementation, and evaluation and was a member of the Behavior Change Expert panel for the award winning Best Bones Forever! campaign. Dr. Holmes currently teaches courses in health Behavior Change Theory for the Centers for Disease Control and Prevention. She was a 2015 National Rural Health Association Fellow and the James Madison University honoree for their annual "Spotlight on Female Scholar" award in 2007.
Prior to joining Kendall Regional Medical Center, she was the Director of Research for the University of Kentucky, Center of Excellence in Rural Health where she directed research for the Center and the East Kentucky Family Medicine Residency Program. She was also an assistant professor at the University of Memphis and the University of West Florida. At UWF, Dr. Holmes served as the director of the graduate program in Health Communication Leadership in the Department of Communication Arts and directed the graduate certificate program in Health Care Ethics in the School of Allied Health. She was formerly the Research Director for the National Cancer Institute's Cancer Information Service (CIS), Mid-Atlantic Region, where she coordinated CIS academic and community partner research in Washington, DC, Maryland, Virginia and West Virginia. She has served as a national-level patient advocate for the Office of Advocacy Relations (OAR) for the National Cancer Institute for over ten years where she reviews large head and neck cancer grants. Dr. Holmes is a two-time cancer survivor and is passionate about improving communication specially Listening Skills  between providers and patients which is why she can often be found giving motivational speeches encouraging everyone to become an active participant in medical decisions.