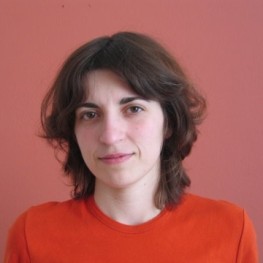 Maria-Antonia Guardiola
Ph.D. (Pursuing)
Assoc. Director , Global Listening Centre.
Lecturer : University of Catalonia.
Maria-Antònia Guardiola is a Lecturer in the School of Education at UOC, the Open University of Catalonia. She does research on Educational Leadership and guides students on their final Master's Theses. Before that, she had responsibility for international graduate programs in Conflict Transformation for UNITAR (United Nations Institute for Training and Research) and UOC – managing, coordinating and lecturing to hundreds of students spread over the world for ten years. Meanwhile, she was also a member of the Management Team of the UNESCO Chair in Sport for Social Coexistence and Conflict Resolution and lectured at the Master's degree programme in Sports for Social Coexistence and Conflict Resolution. Before doing research and lecturing on Conflict Resolution, she previously taught English Language in The School of Languages at the same university.
At present, she also teaches and coordinates the Key Competences Network of Secondary Schools at one of the biggest high schools of Catalonia, where she also coordinates the teaching staff. This Network is a director plan designed by the Educational Department of the Catalan Government to transform public education.
Having researched and published internationally with UOC and UNITAR, she has worked with various projects in Africa, Europe and the United States on eLearning, Conflict Resolution and innovative learning architectures.
Besides, she collaborates with Universal Learning Systems (ULS), an Irish international consultancy in customized learning development and research with the European Commission, EU Programs, Government Departments, Universities and Transnational Partnership Networks. At present, she is providing consultancy at TEFL-ePAL, a Capacity Building project in the field of Higher Education lead by Al Quds Open University with another eight partners from five different countries. It is co-funded by the Palestinian Authority and the Erasmus+ Programme of the European Union.
Currently undertaking a PhD on Educational Leadership, Information and Knowledge Society with UOC, her experience in eLearning, Conflict Resolution, NGO development, International Cooperation, policies and language learning has enhanced at competence in innovative use of ICT supported learning in contexts of transformative change.
Maria-Antònia is also a member of several Schools' Council Boards, including both the Music School Board and the City Council Board of Education of her hometown.
Central to her work and experience as a teacher has developed the effective listening skills and the ability to listen. Education is based on a dialogue of those on the learning voyage. Her competence in imparting knowledge, skills and values is focused on the ability to listen to what students say – or do not say. Listening is the basis for the empathy and need in the shared learning process. Even more so in her work as a Mediator and expert in conflict resolution, listening plays a critical role in developing respect and insight. In developing reconciliation in post-war environments and other conflict zones, it is clear that listening is critical an essential to success.