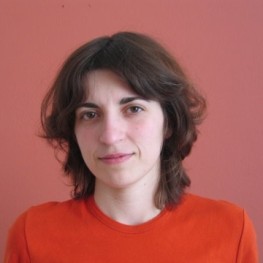 Maria-Antonia Guardiola
Ph.D. (Pursuing)
Assoc. Director , Global Listening Centre.
Assoc. Prof. : University of Catalonia.
Maria-Antònia Guardiola is a Associate Professor in the School of Law & Politics in UOC, the Open University of Catalonia, She has responsibility for international graduate programs in Conflict Transformation for UNITAR (United Nations Institute for Training and Research) and UOC – managing, coordinating and lecturing to hundreds of students spread over the world.
Toni is the Member of the Management Team of the UNESCO Chair in Sport for Social Coexistence and Conflict Resolution, she also teaches and coordinates Key Competences Network at Secondary Schools and collaborate with Universal Learning Systems (ULS), an Irish international consultancy in customized learning development and research with the European Commission, EU Programs, Government Departments, Universities and Transnational Partnership Networks.
Having researched and published internationally with UOC and UNITAR,
she has worked with various projects in Africa, Europe and the United States on eLearning, Conflict Resolution and innovative learning architectures.
Currently undertaking a PhD on Educational Leadership, Information and Knowledge Society with UOC, my experience in eLearning, Conflict Resolution, NGO development, International Cooperation, policies and language learning has enhanced my competence in innovative use of ICT supported learning in contexts of transformative change.
Central to her work and experience as a teacher has developed the effective listening skills and the ability to listen. Education is based on a dialogue of those on the learning voyage. Her competence in imparting knowledge, skills and values is focused on the ability to listen to what students say – or do not say. Listening is the basis for the empathy and  need in the shared learning process. Even more so in her work as a Mediator and expert in conflict resolution, listening plays a critical role in developing respect and insight. In developing reconciliation in post-war environments and other conflict zones, it is clear that listening is critical an essential to success.