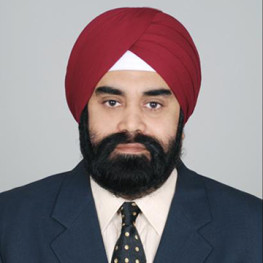 Sardool Singh
Chief Global Strategist, Global Listening Centre.
GLOBAL LISTENING CENTRE
Sardool Singh is the First Asian to be honoured with the highly prestigious "Leadership in Listening" award in 2018 conferred by Global Listening Centre. In 2014, Sardool was honored with the international "Significant Award" by the ILA for his contribution in the field of listening. For winning this award, Sardool thanks the few internationally renowned as one of the best academicians world-wide in the field of communication (specialised in Listening ) and with whom Sardool had the privilege and honour of working with.
Sardool Singh is well known name in India for his stupendous successes in the nutraceutical sector of the pharmaceutical industry. Sardool is a pharmaceutical marketing professional, academically holding a Graduate in Science degree. Actively participated in two years course conducted jointly by the Wockhardt Ltd& London School Of Management for PGDS&M. Moreover, widely studied in the field of Management Principles and Practice besides having actively participated in various Management Programs of national and internationally repute on varied related subjects.
Having worked for a large Indian multinational company for the major part of the career during which Sardool Singh won the envious 'The Best Regional Head' award for three years consecutively. Also, awarded on the Pan-India level 'The Best Zonal Head' four times. Sardool was honoured twice with 'The Best Country Manager'.
During the marketing alliance between the company and Procter & Gamble of USA, Sardool was awarded by the P& G the 'Top Achievement' prize in the country.
Pharmaceutical experience includes successful launching of new enterprise, besides many new brands in the international markets. Sardool being very innovative, was reporting to the company Chairman for generation of ideas regarding marketing effectiveness and enhancing competitive advantage. The ideas were later presented and discussed by the Chairman with other directors of the company. Pan-India implementation among all divisions of the organisation benefitted & boosted the morale of the entire organization and further enhanced the corporate image in the national and international markets. Sardool was also one of  the core committee members for developing and designing marketing strategies.
Sardool has organised and conducted more than 400 scientific seminars among the medical professionals with a few having been directly telecast all over India.
Personally, has strong areas of integrity, innovation and capabilities coupled with the power of Listening that led to the successes in every endeavour undertaken.
Singh feels Listening makes or brakes.Especially in the health & education sector India badly needs better listening skills. With one such aim in view Sardool has been promoting the noble cause of Listening in India & also neighbouring countries.and wants to make India & world a better Listening place. Sardool believes & says,"Listening Transform Lives".